House Washing in Americus, GA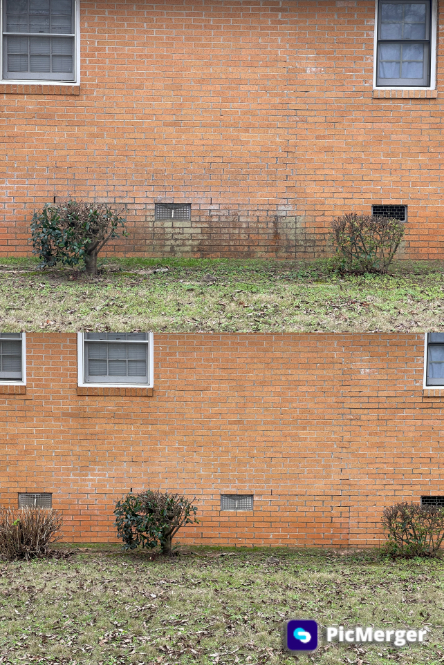 This customer in Americus, GA needed a House Wash to remove years of buildup on their home. We were more than happy to help this customer restore their house to the beautiful home it is.
We always start out with watering all the grass and shrubs around the house because Greenhill Exterior Cleaning is in the business of making things beautiful not damaging plants. We then applied our cleaning solution with our soft wash system to kill all the organic growth on the house. On this brick home cleaning we needed a bit more pressure to get the dead organic material off, so we used our pressure washer to get the dead growth to release from the porous brick.
Next, We performed a low pressure, high volume rinse of the house and vegetation to remove any remaining dead growth and dirt. It is always a pleasure to see such a beautiful house washing transformation.
Schedule Top-Quality Warner Robins Pressure Washing for Your Home Today!